Anxiety Causing Medications: Even Some Antibiotics Can Cause Anxiety…
My friend Kat gave me a great recommendation today to post a "warning" about the potential for the antibiotics known as Fluoroquinolones and Quinolones to cause anxiety and a host of related central nervous system issues.
 Dr Jay Cohen published a study in 2001 demonstrating a link between patients taking the fluoroquinolone-class of antibiotics, and adverse effects on the central nervous system. Dr Cohen's study found that the nervous system symptoms typically were long-lasting, with the majority of respondents suffering one year or longer after taking the medication.
In addition to the clinical research, there has also been a LOT of anecdotal evidence that Fluoroquinolones and Quinolones can cause anxiety and related nervous system issues. It has been noted on many benzo-recovery message boards, for example, that people attempting to taper off of benzodiazepines often have very negative reactions to taking either Fluoroquinolone or Quinolone antibiotics.
Of course, in these cases, the individual's nervous systems are already somewhat compromised by the benzo withdrawal; but even so, it suggests that Fluoroquinolones and Quinolones have a pretty profound negative impact. Anyone who is already dealing with anxiety related issues should discuss this with their doctor before taking these particular antibiotics.
These meds are primarily prescribed for combating infection and the have a variety of trade and generic names, inclu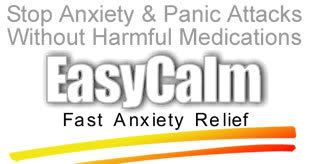 ding:
Avelox (moxifloxacin)
Cipro (ciprofloxacin)
Levaquin (levofloxacin)Factive (gemifloxacin)
Floxin (ofloxacin)
Levaquin (levofloxacin)
Noroxin (norfloxacin)
Tequin (gatifloxacin)
Unfortunately, many doctors are unaware of the potential nervous system problems associated with Fluoroquinolones and Quinolones, so they continue to be prescribed often. But personally, even without anxiety issues, I would be hesitant to take either of these drugs.
Before considering taking any of the Fluoroquinolones or Quinolones, please do your research first, especially if you already have any anxiety issues. More information here: http://www.medicationsense.com
Take care,
Jon
http://www.easycalm.com/
http://www.easycalm.com/social.htm
http://www.cafepress.com/socialskills.81169853